Home Performance Solutions
We've done the research. We're trained and certified building analyst that can solve any home performance problem.
Envelope Solutions
Envelope refers to what makes up a home. Insulation, windows, doors, air leakage, mold removal, and more.
Mechanical Solutions
We upgrade furances and air conditioners; maximize the performance of your system with a plethora of solutions such as whole home air purification systems and more. Every home is different which means each solution to maximize your HVAC is unique to you!
Windows & Doors
Windows & Doors age over time, losing their efficiency, or maybe they were installed wrong. Let us upgrade and install ones that last a lifetime and save you money.
360° Model.
Our Whole-House Approach.
Instead of merely addressing the symptoms, we look at your entire home to find solutions. This approach to home performance makes homes more durable over time – preventing future maintenance issues from water infiltration, pests, mold growth, and many other common issues.
The benefits of home performance upgrades include:
Greater indoor comfort
Lower utility bills
Less wear and tear on heating and cooling equipment
Improved indoor air quality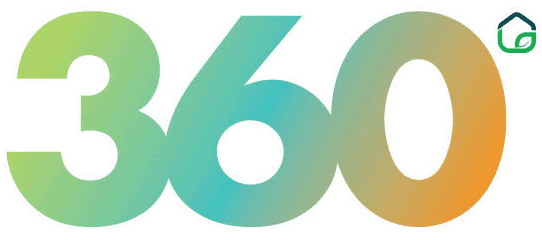 Our free visual inspection is thorough, covers the most important areas, and allows us to create a unique solution for your home. We inspect key vulnerable areas that compose your home's building envelope.
Attic
Windows and Doors
Exterior Walls or Wall Thermal Barrier
Rim Joist, Band Joist, and Basement Box Sill
Mechanical Ventilation and Mechanical Systems
Indoor Air Quality
We analyze and upgrade the systems that keep your home safe, comfortable, and efficient. An insulated and air-tight home is great but without an efficient mechanical system, comfort and high bills can be an issue.
Mechanical Ventilation
Energy Recovery Ventilators (ERV)
Heat Recovery Ventilators (HRV)
Balancing Distribution Air (Air Balancing)
Sealing Ductwork to Prevent Leakage
Filtration Systems
and more!
Our thorough energy assessments allow us to diagnose home performance deficiencies and implement solutions, such as portable solar generators, solar panel installation, solar battery installation, or home EV charger installation. Enjoy improved comfort and save on your energy bills.
Solar Panels and Inverters
Solar Batteries
Solar Backup Systems
Backup Generators
Electrical Vehicle Chargers
Detailed System Designs—know what you can save and how we can help!
Envelope
According to ENERGY STAR®, up to 90% of homes are underinsulated in the United States. Most homes lack the sufficient amount of insulation and are not sealed properly to prevent air leakage. This means your paid-for conditioned air is leaking out of your home causing your furnace or air conditioner to run and run to keep up.
Upgrading your home's insulation will significantly improve your home's ability to retain conditioned air, reduce air leakage, increase air quality, and improve energy efficiency leading to increased comfort and reduced utility bills.
Mechanical
Spray foam insulation is one of the finest insulation products on the market. It combines insulation and air sealing for superior overall performance, enhanced structural benefit, and is the best long-term value for your investment.
Design Advantages
Lower your heating and cooling costs
Form a continuous barrier against harsh weather around your home
Prevent pest entry and moisture buildup
Eliminate air leaks and drafts by filling gaps where other insulation wouldn't reach
Sound proofing, noise reduction, by acting as a sound dampener
Renewable Energy — Solar
As part of our 360° Model of Building Science, we're interested in more than just the energy you consume. As a solar company, we offer solar energy services to help customers in Madison, WI, and Northern Illinois produce power for themselves.
FINANCIAL BENEFITS
Lowers bills for decades

May qualify for a 30% federal tax credit and other incentives

Increases your property value
ENVIRONMENTAL BENEFITS
Produces clean energy for a healthier environment

Taps an abundant source of energy

Provides energy throughout the year
ENERGY INDEPENDENCE
Provides greater energy independence

Avoids use of fossil fuels